The promotion of the show was done through flyering the public in the physical space, and flyering contacts online. The online flyer had a rollover effect embedded in it, drawing attention to the theme of the show: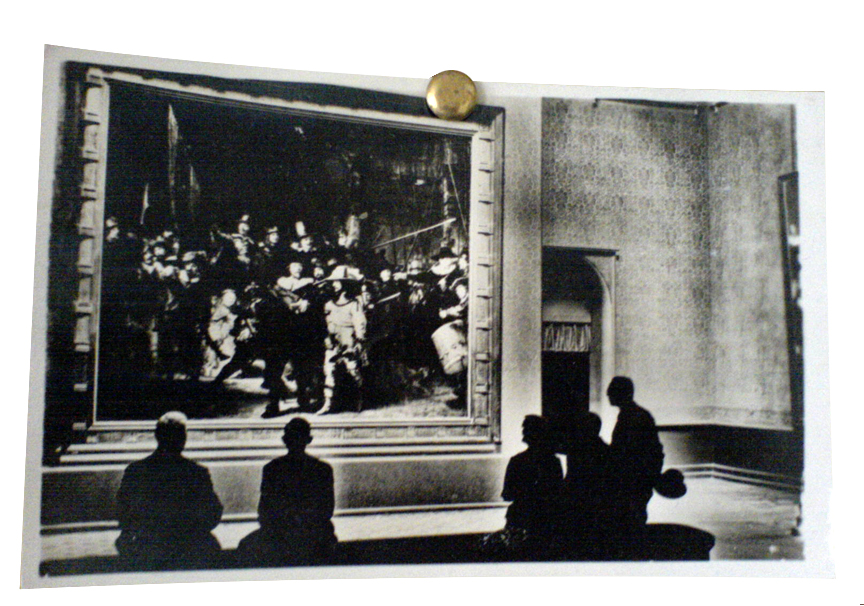 The offline version was simply the image you see when placing your pointer over the image above. The original image was taken from a photograph, taken by a mobile phone camera, of an antique postcard depicting an audience observing 'De Nachtwacht' by Rembrandt. The editing of the framed painting to contain details of the new media art show plays with our assumptions of what we expect to see on gallery walls, in the same way as the nu.art show itself hoped to do.
Details of the show, and sometimes the flyer itself, were listed on a number of local websites such as Wired Sussex, Grafik Warfare, The Argus and Brighton Life.
Screenshot from Grafikwarfare.co.uk: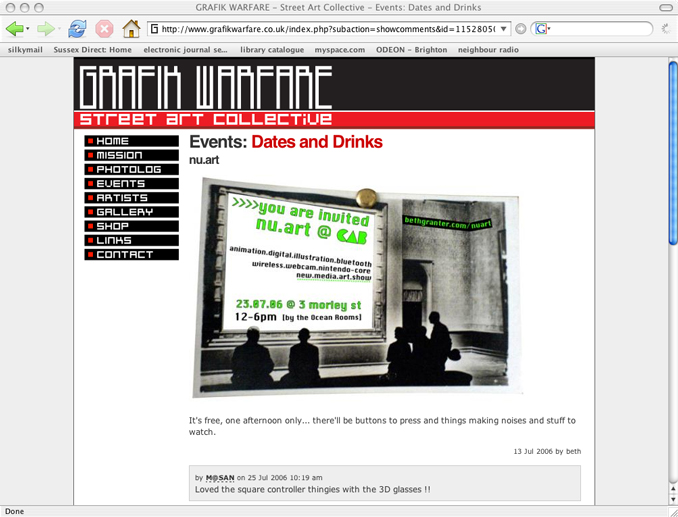 As can be seen above, this listing allowed visitors to the show to comment on their experience after the event.